Namkha Encyclopedia

The project to spread Namkhas -

items to harmonize and protect life.

Namkhai Norbu tradition.
Namkhai Norbu Rinpoche, famous master of Tibetan Buddhism,
discovered Namkha method.
Mostly knowledge of making true and life-changing thread-crosses was lost,
until he discovered full method on how to calculate and make Namkhas in 1983.
It is a unique method to support and protect lives of people all over the world.
how I recovered with namkhas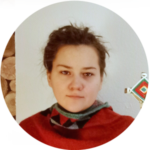 Namkhas helped me to recover from  poor mental and physical condition.
Positive changes with getting a Namkha – improvements, circumstances changing, business growth – and just miracles
Help encyclopedia release FULL calculation program
We're working on full and new calculation program that will allow to calculate
Namkhas for hour and day of birth for free
These are the most important ones according to N. Norbu
Development requires financial support.
A lot of work to be done – both in research and writing the program
.
Please consider donating.
Any amount will be helpful!
Thanks!